THE ANTARES
THE ANTARES LAST UPDATED: 1st December 2023
– The Antares Sold Units Update | See Balance Units Chart here –
The Anatres land bid for Mattar Road, The Antares was released in the year 2018 and awakened the public with 10 bidders. The Antares Developer, FSKH Development Pte Ltd, a joint partnership with Keong Hong Holdings (35%) , TA Corporation (20%) and Hock Lian Seng Holdings (45%) achieved The Antares site for $223 million. This worked out $1,109 psf/ ppr.
The land size for this exclusive property is 67,062 square feet, with 1 block of 17 and 18 storey each and 2 blocks of 5 storey. There are 265 residential units with 1 – 4 bedroom type. The Antares has a covered walkway from the condo to Mattar MRT Station. The ready date for the condo's TOP is expected in Nov 2022.
The Antares Developer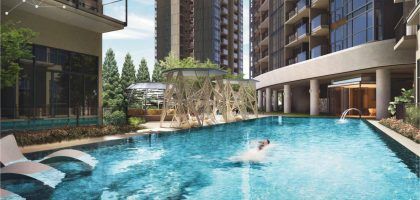 The Antares is jointly developed by Hock Lian Seng Holdings, TA Corporation and Keong Hong Holdings known as FSKH Development Pte Ltd. The manner of holding, TA Corporation 20%, Keong Hong Holdings 35% and Hock Lian Seng Holdings 40%.
The trio companies are veteran real estate developers with rich experience in construction of structure, architecture, electrical & mechanical, interior fitting out and exterior landscaping.
The Antares Location Map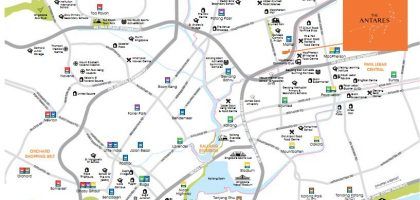 The Antares is sheltered linked to Mattar MRT Station (Downtown Line). Its location is 94 metres to the MRT Station. There are also numerous bus services close by.
Many established Primary Schools, shopping malls, Macpherson Mall, Oxley Biz hub are within close proximity. Circuit Road Hawker Centre and Market are close by. Amenities surrounding The Antares can be allocated easily from the location map.
The Antares Show Flat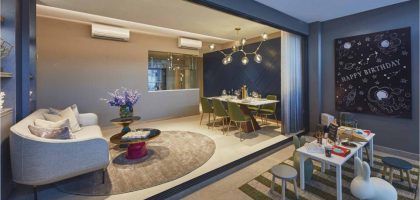 The Antares showflat is designed by 2nd Edition Pte Ltd and it is off the actual site Mattar Road. Showflat type is the B1B-PH, 2 bedroom, 829 square feet and the C2, 3 bedroom 1,152 square feet.
The showflat location is near to Kallang MRT Station, around 85 Geylang Road. Direct Developer Discount extended to buyers with no commission fee. For more info and updates on, do touch base with us.
The Antares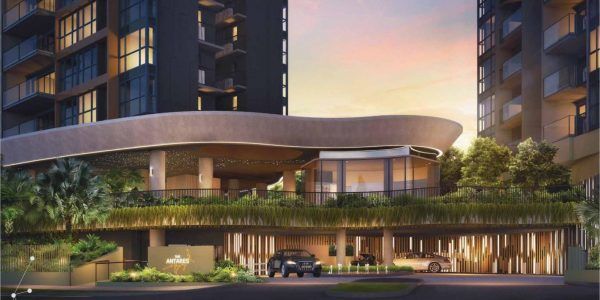 The Antares is built at Mattar Road, an undiscovered gem in District 14. This Mattar Road location is a mere 94 metre away to upcoming Mattar MRT Station (DT25). It is also near to Macpherson MRT Station (CC10/ DT26), an interchange for Circle Line and Downtown Line and Aljunied MRT Station (EW9).
The Antares is a full residential condominium with has a 265 units, 1 to 4 bedroom type. The Antares floor plan is from 452 sqft to 1,604sqft. The Antares site plan covered about 67,062 sqft. It features 3 lifts in Blk 23 and Blk 19, 21, 25, 2 lifts each. The Antares TOP is expected in 30 November 2022.
The Antares Condo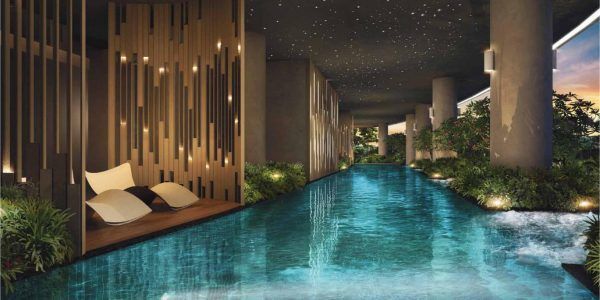 The Antares is built within a established estate with great transport connectivity. Amenities like the wet market, food courts and hawker centres are within short distance away. The Antares is along park connectors, about 330m away.
| | | |
| --- | --- | --- |
| Unit Type | No.Of Units | % ratio |
| 1 Bedroom | 35 | 13.2 |
| 2 Bedroom | 164 | 61.89 |
| 3 Bedroom | 50 | 18.87 |
| 4 Bedroom | 16 | 6.03 |
The Antares is the latest 99 years leasehold skywards condominium development by FSKH Development Pte. LTD. It has a site area of 67,061 sq ft comprises 265 residential units, divided into 1bedroom apartments to 4bedroom apartments of different types. The Antares development is strategically located at Mattar Road in prime District 14, which is a preferred area as it is close to several amenities.
This condo development is designed in such a way that it brings the satisfaction of living to your life. The development consists of 4 blocks comprise of 265 residential units on 18 floors. It has 212 car parking lots. 3 handicap accessible lots and 68 bicycle spaces. The Antares is a well-planned home for you as it has curtain windows that allow a good flow of cool breeze throughout the units and sunlight for a warm environment. The architect company contracted for this development is well established named Consortium 168 Architects Pte. LTD.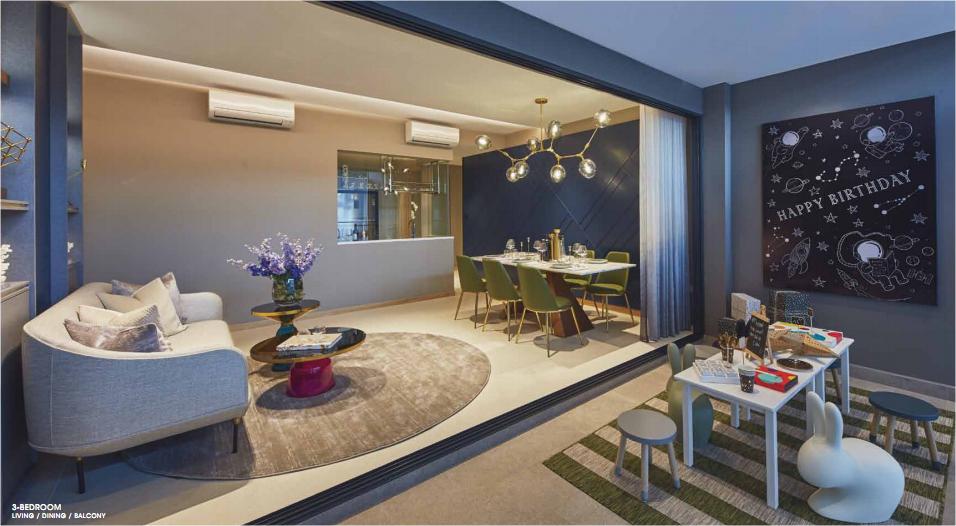 The Antares at Mattar Road is a prime FSKH development by leading a joint venture by Keong Hong holdings, Hock Lian Seng holdings, and TA Corporation.
The KEONG HONG holdings is a very reputable and well-established property developer in Singapore, that has joint ventures with several highly known developers for many residential development projects. They have also received many awards for their high rated achievements; Twin Waterfalls, SkyPark Residences, The Amore, and Parc Life.
The HOCK LIAN SENG holdings are also very well established one of the number one contractors, who has undergone several developments for commercial, residential, industrial, and institutional projects. They are known for several other dynamic projects not only in Singapore but also in Taiwan and China.
The TA CORPORATION is not new in this industry, they have done several projects and won different awards, as they have 45 years of experience in this field. They have a strong background in property development and known for their words. Some of TA Corporation's big projects are 12 on Shan, The Skywoods, Starlight Suites, and The Gateway in Cambodia.
The Antares Location
The Antares is located at Mattar Road, District 14 close to Paya Lebar Quarters by FSKH development. This residential development is situated near Mattar MRT station which is directly connected to the downtown line. The Antares is strategically located in close proximity to several amenities such as to supermarket, Circuit Road Hawker, Centre Pan Island Expressway (PIE) connected on Ayer Rajar Expressway (AYE) and Central Expressway (CTE).
This site has great rental potential because of its proximity to Macpherson Industrial Estate, MRT Stations, Nexus International School and the upcoming Paya Lebar Quarter. The Antares has all the facilities available to residents with a calm and serene environment. This residential development has a unique and modular design according to needs and preferences with a smart home system. This condominium will let you live your dream life through luxurious facilities.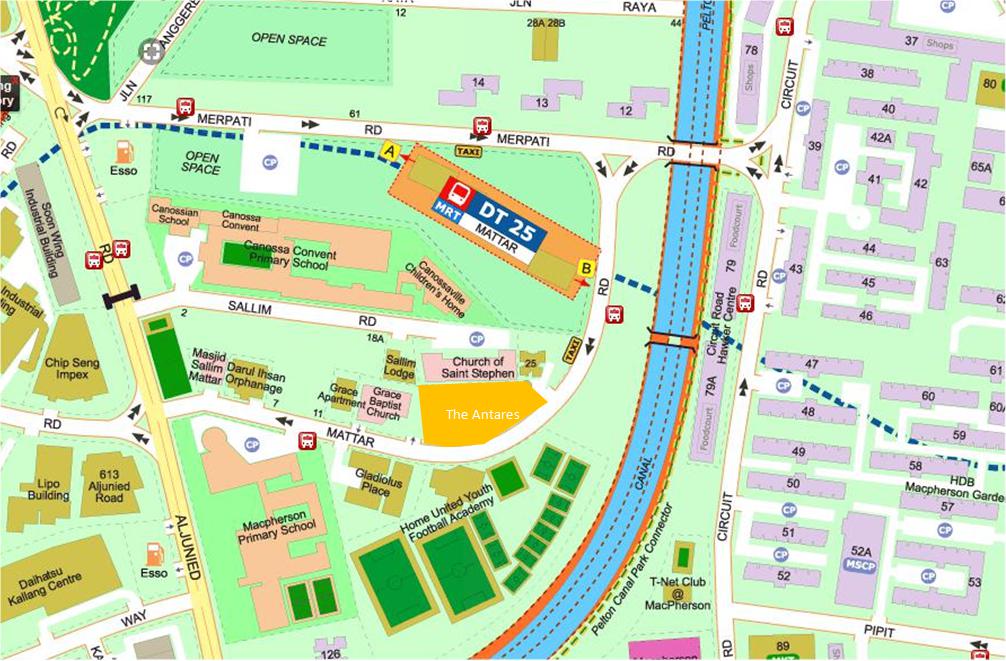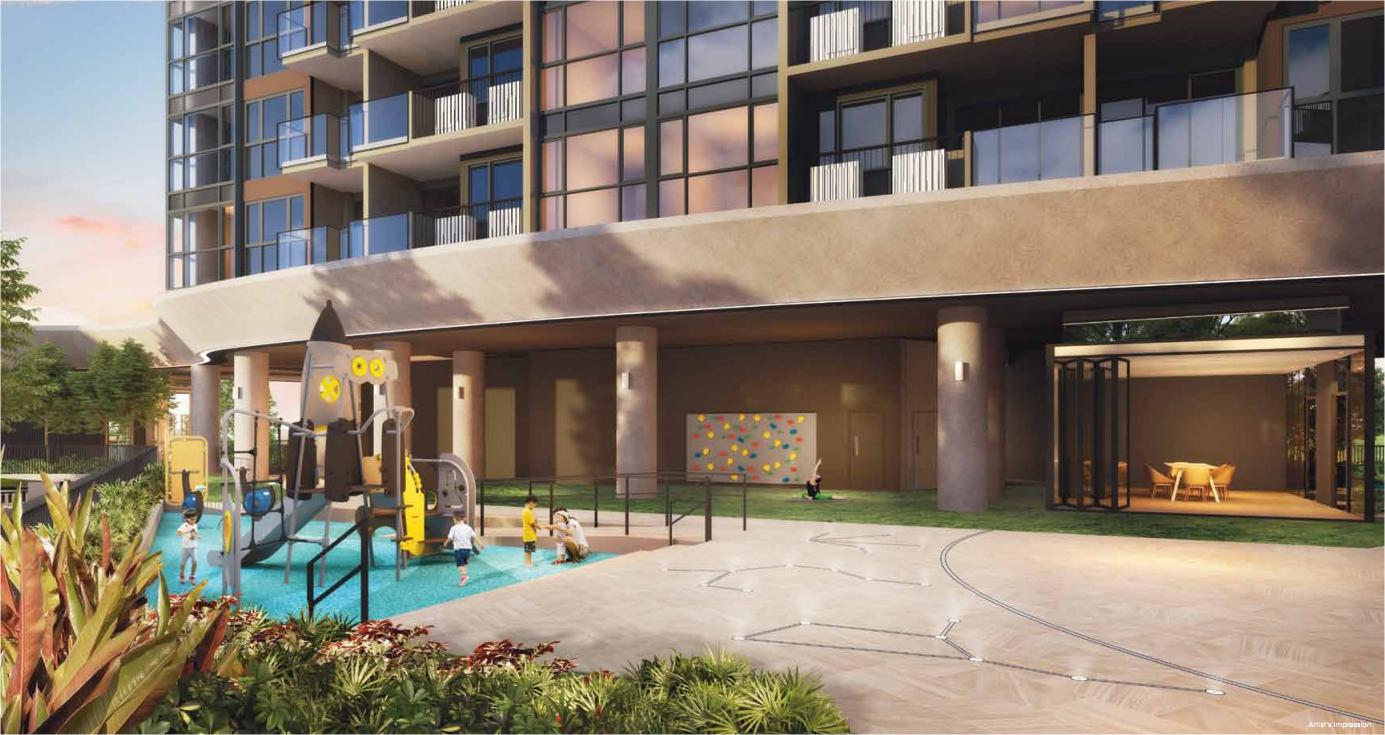 • Developer: FSKH Development Pte. LTD
• Main Contractor: Keong Hong Land Pte. LTD,
• Architect: Consortium 168 Architects Pte. LTD
• C&S Engineers: KCL Consultants Pte. LTD
• Landscape Consultants: D'Land International Pte. LTD
• Joint Venture: Keong Hong holdings, Hock Lian Seng holdings, and TA Corporation
The Antares Project Factsheet
• Project Name: The Antares
• Address: 25 Mattar Road, 387731
• District: D14
• Showflat location: Kallang Airport Drive
• Showflat date: 24 Aug 2019
• Showflat ID: 2nd Edition Pte. LTD
• Property Type: Condominium
• Tenure: 99 years
• The built year: 30 November 2022
• Floor area: 1,736.4 sqm, 18,691.0 sqft
• Site Area 67,061 square feet
• Blocks: 4
• Units: 265 units
• Floors: 18
• Carpark spaces: 212 + 3 handicap access lots and 68 bicycles spaces
The Antares Conveniences & Amenities
The Antares is located at Mattar Road near Mattar MRT Station and Paya Lebar Quarters. Mattar Road area is a highly demanded area in Singapore due to several amenities like renowned shopping centers, business clusters, schools & educational institutes, medical hubs, MRT Stations, leisure and conventional places, and transportation hubs. This is the preferred area of arents who want to raise their family in a clean and sober environment. The Antares is the perfect blend of condo facilities and a tranquil environment with numerous conveniences in the vicinity.
 The Antares enjoys amazing connectivity to most of the amenities that are a few minutes of distance away. The transportation hubs in this area really boast the connectivity level and made it easy to be accessible to several schools, shopping malls, business hubs, hospitals or medical hubs, restaurants, and CBD. Some major routes in proximity toThe Antares that boost transports are Upper Paya Lebar Road, Kallang Paya-Lebar Expressway and the Pan Island Expressway. Moreover, the MRT Stations that serve in the vicinity are MATTAR MRT Station (DT25) is 160m away, MACPHERSON MRT station (CC10 DT26) is 750m away, and ALJUNIED MRT Station (EW9) is 990m away from the Antares.
 Schools and educational institutions are the basic and important needs or facilities for any society. Luckily the future residents of The Antares can get the most reputable schools in the vicinity. This is the best relieve for parents that their children can get the best of education according to their interests and preferences in proximity to the residence. The best point is that the educational institutes in proximity cover all levels of education whether it is a nursery, a preschool, primary school, secondary school, colleges or international institutes. Some of the prestigious schools and educational institutes are;
Stamford American International School.
Canossa Catholic Primary School is 180m away.
Maris Stella High School.
Macpherson Primary School.
Macpherson Secondary School is 650m away.
Geylang Methodist Primary and Secondary is 870m away.
Bartley Secondary School.
Cedar Girls Secondary School 1.42km away.
 The Antares at Mattar Road area is very famous for shopping malls, supermarkets, retail centers, and commercial sites. The Antares is luckily located in such an area where everything you need is available in the vicinity. Here you will enjoy the best experience of shopping through these renowned showing places such as;
NTUC FAIR PRICE (CIRCUIT BLK 77) is 420m away
PAYA LEBAR SQUARE is 1.27 km away
SINGAPORE POST CENTRE is 1.47 km away
Nex Shopping
Mall City Plaza
Macpherson Mall
NTUC FAIR PRICE (GEYLANG EAST)
Giant(Aljunied Avenue 2)
 When it comes to food no one should ever compromise, The Antares area is best known for its delicious food of several cuisines and the traditional one. The Antares is situated in heaven like area, where there are a lot of delicious options of restaurants, cafes, and small eateries. There are all kinds of food like halal food, Turkish food, Chinese, continental and many more. Gu Ma Jia Private Kitchen provides delicious home food. Here are some delicious restaurants and Cafes;
Casuarina Curry mee Goreng
john crispy Prata
Julaiha Muslim Restaurant
Himalaya Kitchen
Crab at Bay Seafood Restaurant
23 Jumpin Cafe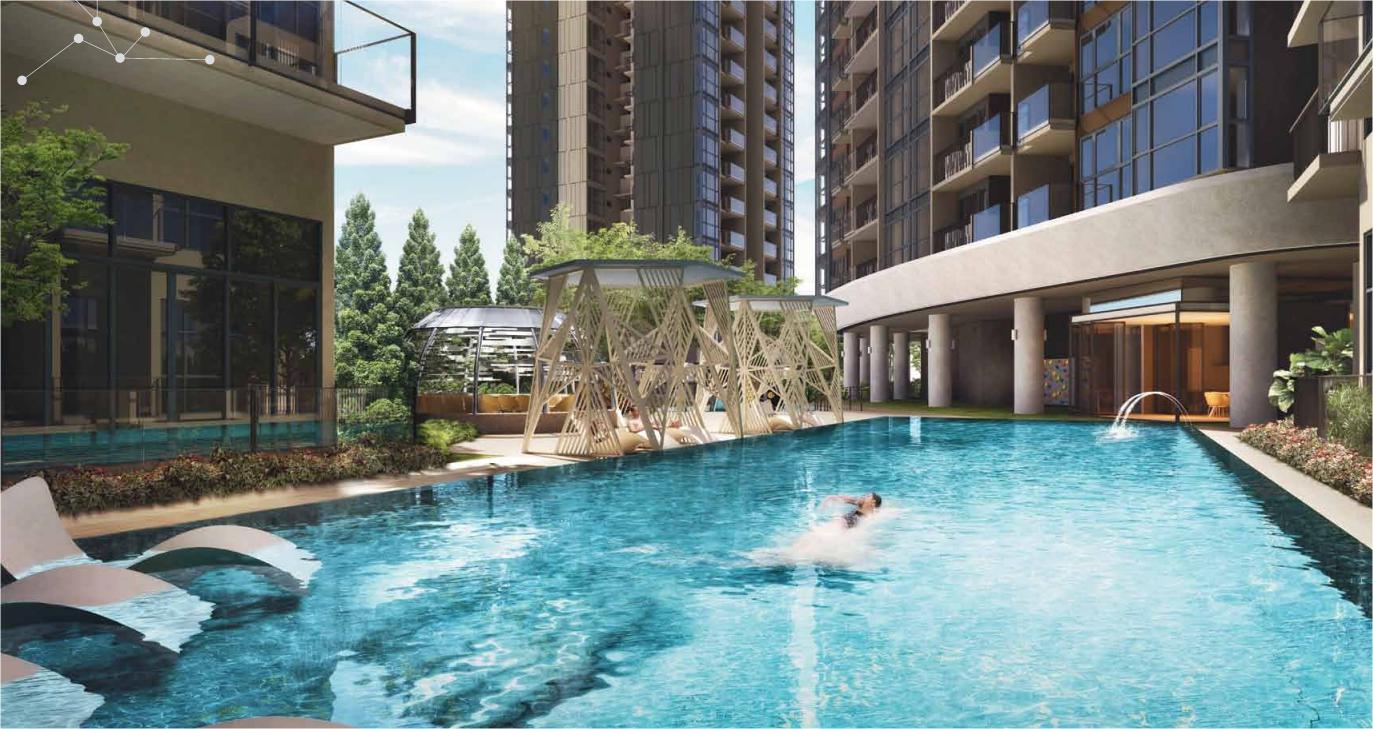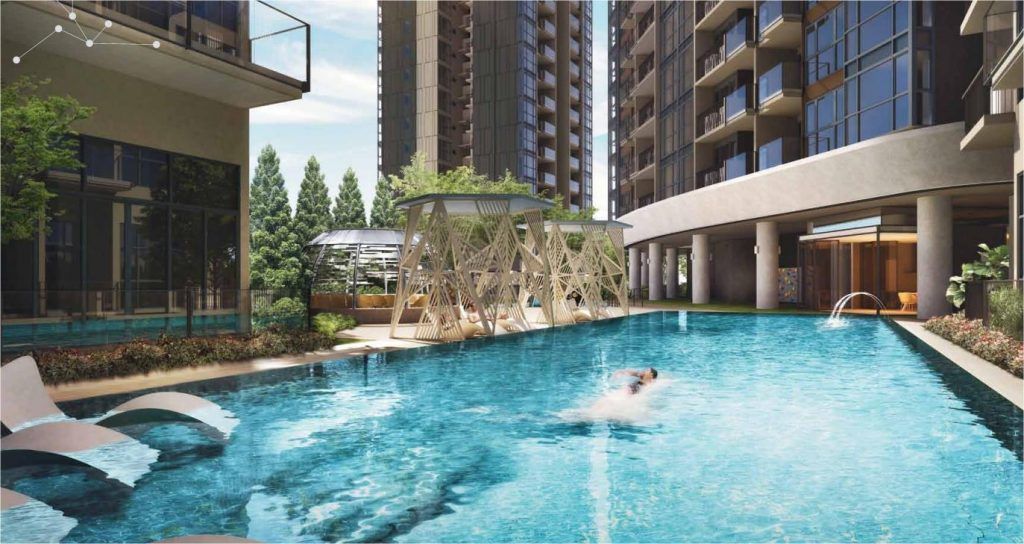 The Antares Major Selling Points
• One of the major selling points of The Antares is the reputable developers named Keong Hong Holdings, Hock Lian Seng holdings, and TA Corporation. They worked as a joint venture and develop such a masterpiece, their past record is also very strong that it boosts the sales of The Antares.
• The other most important point is, this area by FSKH development has a strong demand which will increase its value in the near future. As the rest of the Central Region is stable because its sales level increases up to 26.7% in recent years. Living in such an area is a real value of living.
• The Antares (close to Mattar MRT Station) is 5-minutes of walking away to Circuit Road Hawker Centre and it is 6-minutes of walking away to the Macpherson Industrial Estate is a basic amenity to live for. The Antares made it so easy to travel throughout the city as it has proximity to several famous places as well as to the bus interchanges and MRT Stations.
• The Antares at Mattar Road is 2-minutes of walk away to Mattar MRT station, that is the key reason for buyers to live in such a prime place and take advantage of the amenities in the vicinity. Also, some other MRT Stations like MACPHERSON MRT station (CC10 DT26) is 750m away, and ALJUNIED MRT Station (EW9) is 990m away from the Antares condominium.
• Paya Lebar is a city fringe location near to The Antares Mattar Road Singapore (close to Mattar MRT), in past few years, Paya Lebar has undergone continuous development to make it the more attractive and efficient district of the city with business hubs, commercial estate, shopping center and much more. Recently Urban Redevelopment Authority has started the recreation project of the Paya Lebar Quarters, moreover, URA has urbanized many cities and towns across Singapore. Paya Lebar Quarters will have shopping centers, retail stores, entertainment facilities, and conveniences for residents of The Antares. The Antares has Close proximity to Paya Lebar Commercial Hub.
• The outside central region is the most attractive region by the Urban Redevelopment Authority for city fringe investment. Whereas, the City fringe investment comprises The Antares with the help of Government land sales, promotes this area highly because of several successful sales in recent times. As we all know investors want to make a secure and profitable investment, so city fringe investment is positive and secures based on future opportunities and market experiences.
• The other magnificent point to get your place at The Antares is several good & prestigious schools & educational institutes that serve the best of education for different education levels. The nearby schools & educational academies are Stamford American International School, Canossa Catholic Primary School, Canossa Convent Primary School, Maris Stella High School, Macpherson Primary School, Macpherson Secondary School, Geylang Methodist Primary School, Geylang Methodist School, Bartley Secondary School, and Cedar Girls Secondary School.
• There are almost 10 Bus stops within 1 km meter radius from The Antares such as After Merpati Road (70231) is 115m away, Blk 14 (70161) is 228m away, Blk 79 Food Center (70221) is 239m away, Blk 125 (70019) is 323m away, Opposite Blk 125 (70011) is 332m away, Jalan Anggerek (70151) is 352m away and more.
• The Antares attracts people because of their marvellous design, Quality interiors, delegate & latest fittings, and finishings by renowned local developers. The Antares has very mindful floor plans according to the needs and preferences of residents.
• The popularity of this area is continuously increasing due to the development of this area to the downtown line, CBD, and amenities in the proximity.
• The Antares has a strategic layout that allows the outstanding views of the city skyline or Marina South from the development.
• The Antares at Mttar Road is a few minutes drive to Central Business District, Marina Bay Business District, Singapore Sports Hub, Stadium, and Suntec City.
• Pan Island Expressway (PIE) and Kallang-Paya Lebar Expressway (KPE) are easily accessible from The Antares (close to Mattar MRT Station).
• There are several famous eateries, food centers, supermarkets, and retail shops are available in proximity such as Crab at Bay Seafood Restaurant, 23 Jumpin Café, Nex Shopping, Mall City Plaza, Macpherson Mall, and NTUC FAIR PRICE (GEYLANG EAST).
• Pelton Canal Park Connector for leisure activities and to enjoy the calm and serene lush green nature.
The Antares Facilities that Inspires
There are plenty of facilities at The Antares( close to MRT) that inspire people to get their place at this premium exclusive residential condominium by FSKH development or joint venture by the Keong Hong holdings, Hock Lian Seng holdings, and the TA Corporation. It has tremendous floor plans and provides basic as well as luxurious facilities for residents to encourage the city fringe investment.
• 24 hours strict security system and management are available at The Antares condominium.
• A smart home system is available for residents to give them a luxury feel.
• There is a side gate to the MRT in the basement that is constructed to facilitate direct access to the MRT Station.
•The E-Deck (level 1) has a gymnasium and fitness deck for residents for exercise.
• There is also a Hammock alcove to sit back and enjoy free time in a calm and peaceful environment.
• Level 1 has a Teppan Dining area for residents to enjoy the meal with family, friends, and neighbours.
• There is also an outdoor fitness area to enjoy exercise with a cool and tranquil environment.
• The Antares has a multi-purpose lawn which is surrounded by lush green trees and serene nature.
• Moreover, there is a starlit lap pool for residents to enjoy swimming in the open air.
• It has a pool lounge and water spa jo relax in a freshwater.
• Also, there are kids pools, kids playgrounds with rock climbing area for kids to enjoy with there friends.
• The Antares has a clubhouse facility with function rooms, steam rooms, and changing rooms.
• The condo has a separate barbecue pavilion available.
• Study room facility to enjoy reading in a calm environment.
The Antares Unit Mix:
Bedroom type Area (sq ft) No. of units
• 1 bedroom 452 – 603 (28)
• 1 bedroom penthouse 603 – 603 (7)
• 2 bedroom 657 – 883 (150)
• 2 bedroom penthouse 818 – 883 (12)
• 2 bedroom sky unit 667 – 667 (2)
• 3 bedroom 883 – 1152 (47)
• 3 bedroom penthouse 1023 – 1367 (3)
• 4 bedroom 1367 – 1367 (15)
• 4 bedroom penthouse 1604 – 1604 (1)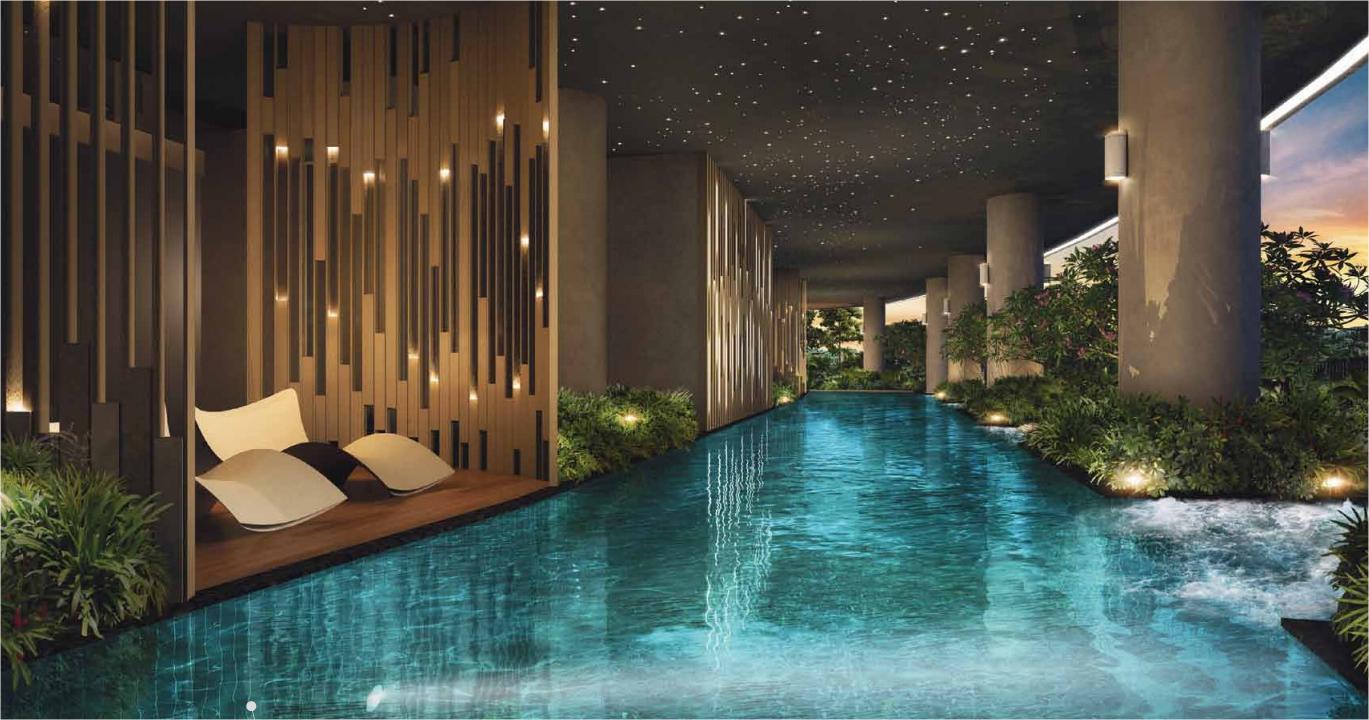 The Antares at Mattar Road is a prime development with unique and modular designs of residential units, as its units ranging from 1 bedroom apartments to 4 bedroom apartments. Most of the units of The Antares development are consist of 2 bedroom apartments. The Antares condo is suitable for all whether it is an individual, couple, and a family. Individuals professionals or singles can get 1 bedroom apartment, whereas couples and small families can get 2 to 3 bedroom apartments, and large families can get 4 bedroom apartment or penthouses. The Antares floor plans are given below;
The Antares Price
The Antares close to Mattar MRT Station is one of the most appealing developments in this area, as this is an efficient and profitable investment and its prices will rise in the future due to the developing amenities. The Antares prices estimates are as follows;
Bedroom type Price range
1 bedroom S$700,000 – S$943,000
2 bedroom S$988,000 – S$1.490M
3 bedroom S$1.485M – S$1.926M
4 bedroom S$2.200M – S$2.386M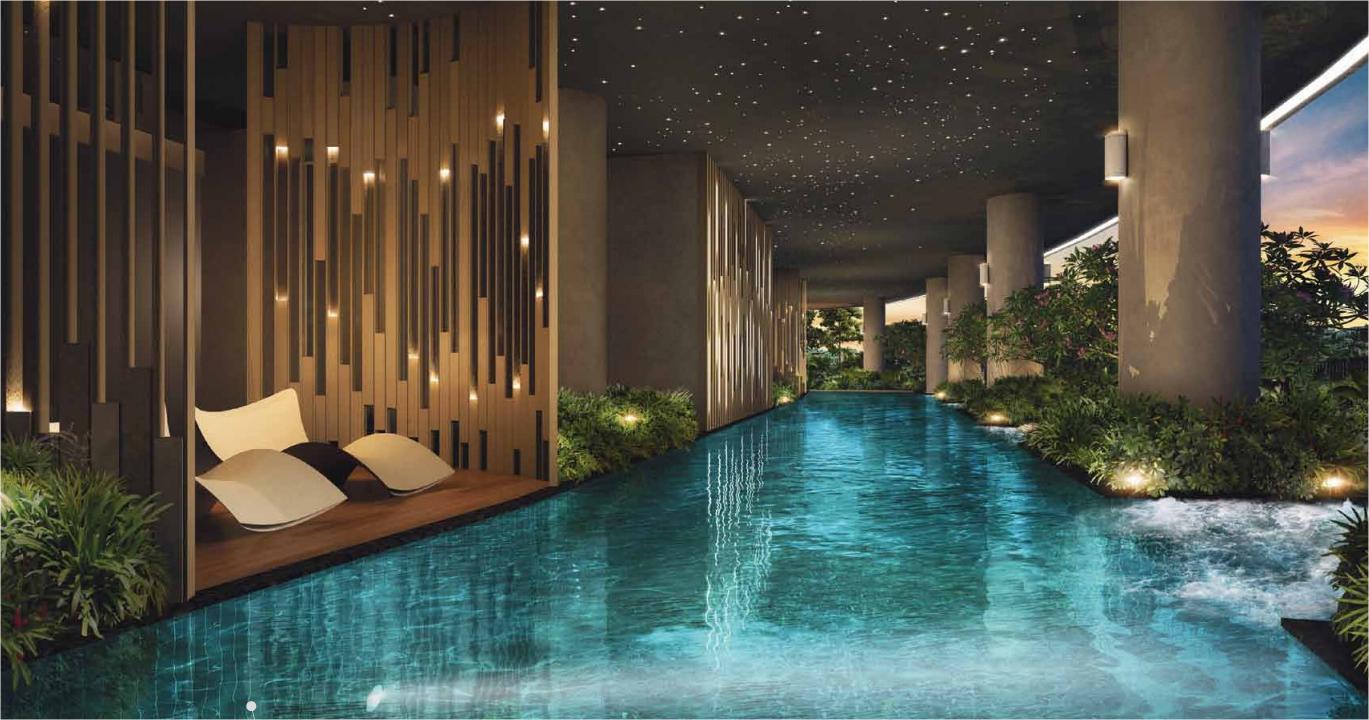 The Antares Showflat
The Antares is a newly launched condominium by FSKH Development near MRT, that is strategically located and designed in a modular way with delegate interiors, quality fittings, and finishings to attract more audience and buyers. this condo has gained popularity from the central core region to the downtown line of Singapore. The Antares showflat appointments are to be booked, you can visit the site and can visit our website for further information regarding the Antares.
Secure An Appointment
To view The Anateres Showflat plus Get Maximum VVIP Discounts (Only For Limited Period), Developer Price & Printed Hardcopy Brochure.
OR
Fill in the form and receive the The Anateres Price, a copy of E-Brochure and the Latest News Updates!
No spams allowed.